Our partners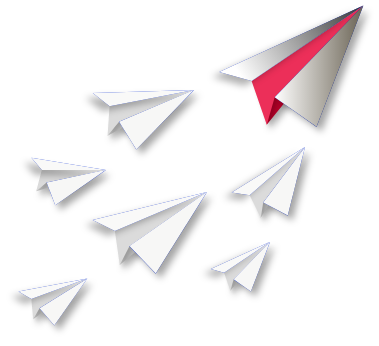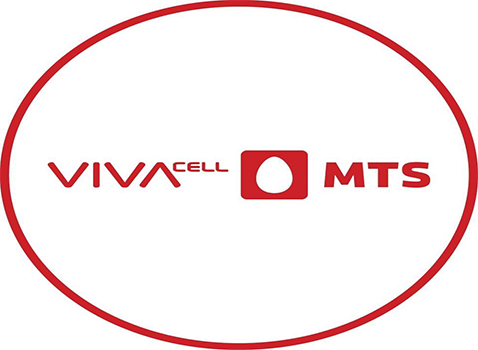 "VivaCell-MTS" company was founded in Armenia in 2005 July 1. It is a leading mobile operator with a powerful 2G / 3.75G / 4G network offering a wide range of voice and data services across Armenia. By providing the best service to its subscribers, it has been able to create a nationwide network and a large number of subscribers within a short period of time.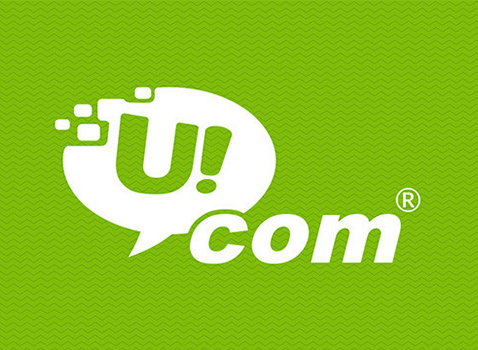 "Ucom" company was established in Armenia in 2009. It is an Armenian company providing telecommunication services. The company's goal is to provide access to innovative technology solutions for Armenian subscribers. In 2013, the company received a license to provide public mobile internet services, and in 2015 acquired 100% of Orange Armenia, thus entering Armenia's mobile market.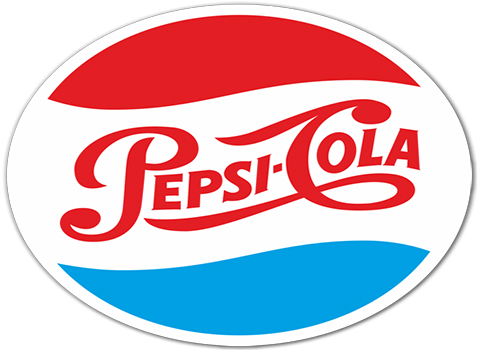 ''Pepsi-Cola'' or simply ''Pepsi'', a non-alcoholic carbonated freshwater soft drinks sold all over the world. The rights of the ''Pepsi Cola'' trademark belong to American ''PepsiCo''. Pepsi is produced in Armenia in 2011 at ''Jermuk International'' Pepsi Cola Bottler'' in Armenia. The plant produces a number of "Pepsi" products, mostly consumed in Armenia, and some products are exported to Georgia as well.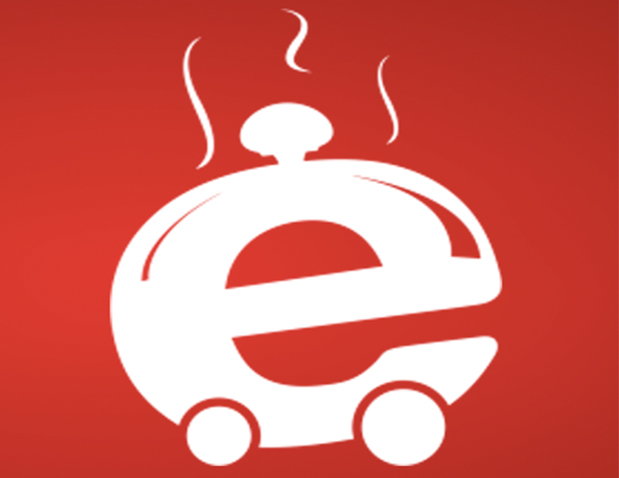 ''Menu Group'' food delivery company was founded in 2012, which operates in Armenia through menu.am, and in Georgia through the menu.ge website. Only in Yerevan Menu.am carries out delivery services from 500 restaurants and specialized stores. Also, it offers "Take Away / Take It With You" service. They work 7 days and 24 hours a day. The site also allows you to order flowers, holiday cakes, as well as products from specialized stores. Every week, actions are taken by partners from Menu.am and special offers, bonus balloons accumulation. Corporate lunch service is available for corporate clients.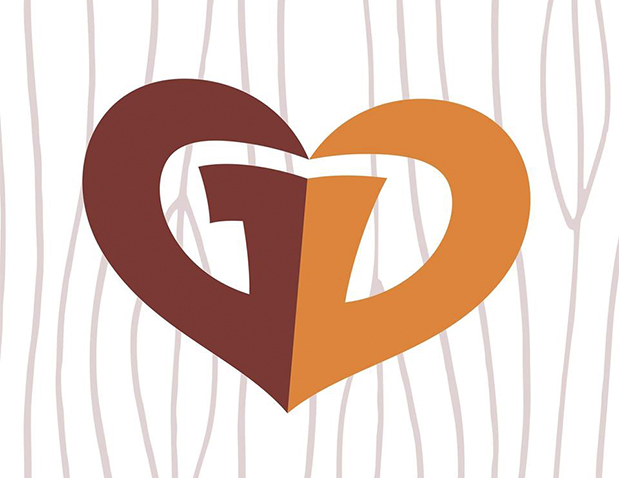 ''Gurme Durme'' high quality chocolat production company was founded in Armenia in 2007. The secret of this brand based is now linked to the combination of high-quality chocolate and gift packaging ideas. ''Gourmet Durme'', the slogan of "different from everyone", has since attracted the chocolate market with its excellent, subtle taste, unique design and high quality service. Chocolate lovers at Gurme Durme's shops can buy chocolate bars with interesting ideas for gifts, with a note of greetings, personalized chocolates, or for daily consumption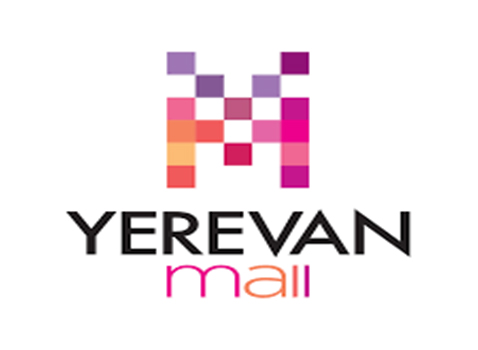 ''Yerevan Mall'' the leading trade and entertainment center in Armenia, was opened in 2014. There are 150 branded stores, including the largest ZARA salon in the region and the only Mango Man in Armenia. It is a place that combines lunch with delicious food and entertainment. As well as the biggest indoor entertainment centers in Armenia are here ''Captain Treasure'' kid's island, the KinoPark 4K Cinema, wich provide the highest quality image and sound. In 2016 ''Yerevan Mall'' has released the only customer loyalty program in Armenia the ''Club Card'', which allows many cardholders to accumulate points for purchases and replace them with gifts.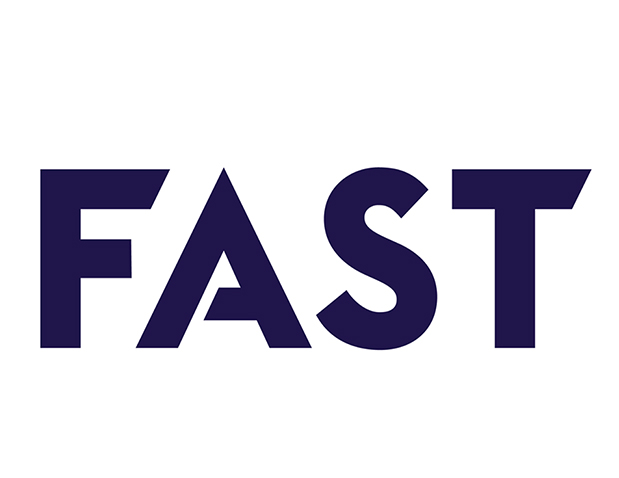 The "Science and Technology Foundation" of Armenia was established in 2016. The main mission of the foundation is to unite intelligent forces inside and outside the country and to guide them to address the most pressing issues that will determine the country's scientific and technical progress. The "Science and Technology Foundation" of Armenia intends to unite the scientific, technological and financial resources of Armenia, the Armenian world and the international community. At present, the members of the Advisory Board of the "Science and Technology Foundation" of Armenia are world renowned scientists such as Noubar Afeyan (USA), Naira Hovakimyan (USA), David Yang (US, Russia), Ara Darzi (Great Britain), Serge Churuk (France), Karapet Andranikian (Germany), Mikhail Poghosyan (Russia) and others.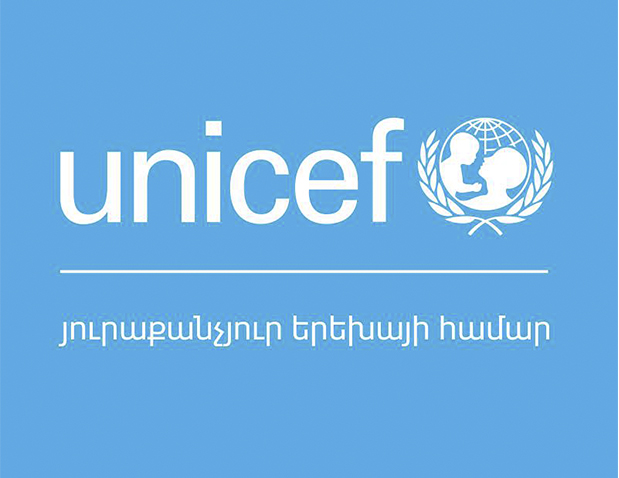 The United Nations Children's Fund (UNICEF) was established under the auspices of the United Nations in 1946. UNICEF's main goal was to help children affected during the Second World War. Currently working in more than 190 countries, it is the leading organization for fighting child rights. UNICEF has been working in Armenia since 1994, which supports the Government of Armenia to elaborate and implement reforms aimed at eliminating obstacles to the realization of children's rights in Armenia by paying special attention to the most vulnerable children.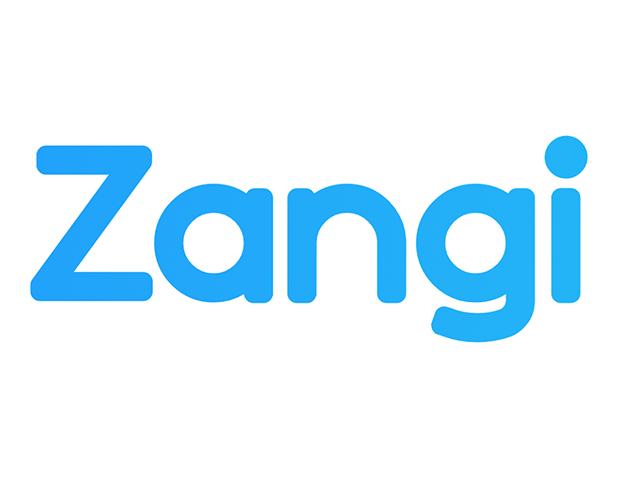 The Armenian company "Zangi" was established in 2013, the main goal of which is to develop the latest communication technologies in Armenia. In 2015 the company officially released the Armenian application ''Zangi'', which allows sending free calls, calling and video calls with the help of the Internet. At present, many companies use Zangi's business solutions from Europe, Asia and the United States. In 2017, the new version of the Zangi app was launched in a completely new way.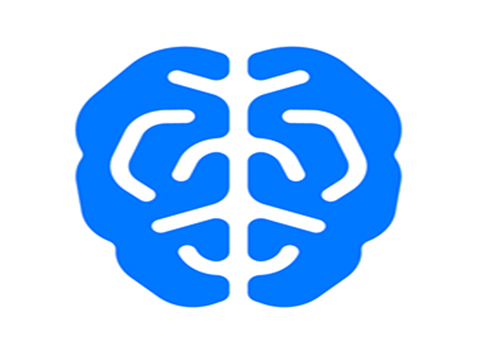 "BRAINED" LLC was established in 2011 in Armenia. It is a specialized company that engages in marketing research, branding, design, consulting, training and web site development. "BRAINED" is one of the leading companies in the Republic of Armenia in recent years due to the individual approach to each customer and enjoys customer confidence.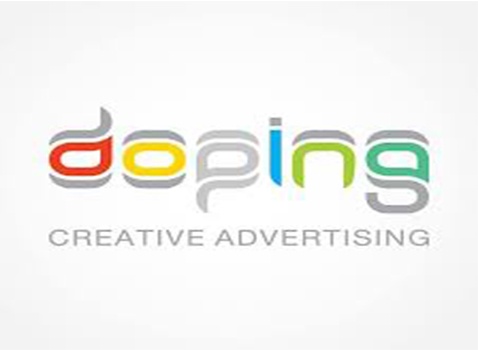 "DOPING" LLC is one of the leading advertising companies in Armenia, which has already entered the international market. ''DOPING'' provides advertising, marketing, creative, corporate image design, media placement, public relations, marketing plans, leaflets, logos, postcards, flyers, as well as (3D / 3D) animated and advertising clips (video advertising / television commercials) and so on.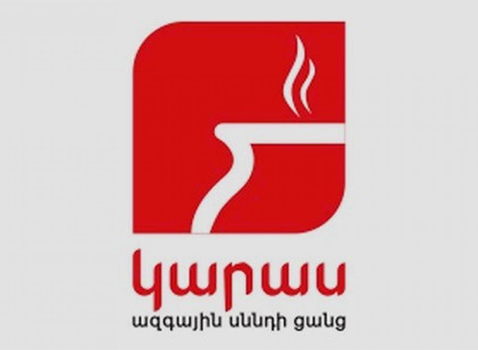 "Karas" national food network was founded in 2005. In Armenia. Currently, it is one of the largest food chains in Armenia. In 2008, ''Karas'' was the first to launch its own shipping service. It has 16 branches in Yerevan, one branch office in Yerevan. Abovyan and 1 branch office In Tsaghkadzor: In 2017 the company entered the American market and opened its first branch in Glendale. "Karas" serves more than 250,000 customers a month, while the menu includes more than 300 product units. The main mission of "Karas" is to propagandize a wide range of traditional Armenian cuisine.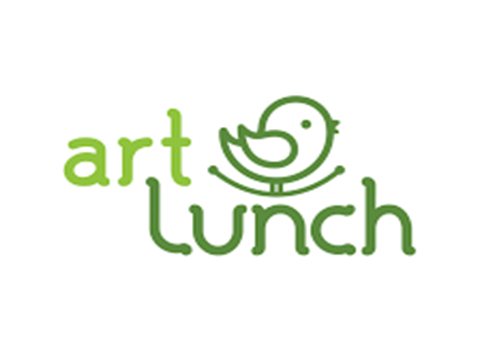 "Art Lanch" LLC was founded in 2002 in Armenia. "Art Lunch" is the largest cafeteria chain in Armenia, with branches both in Yerevan and as well as abroad, in Kazakhstan, Russia and Georgia. Together with the development of business "Art Guesthauss", "Art Catering" and "Dilijan Pizza" brands have also been created. The activities of "Art Lunch" are based on the following principles: fresh ingredients, professional staff and high quality service.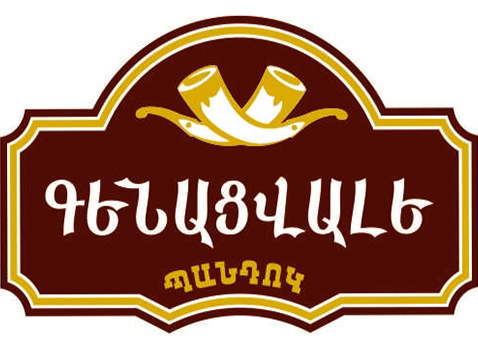 "Ganecalale" tavern has been opened in 2007 and has acquired the trust and love of our citizens for 12 years. Being one of the first representatives of the Georgian cuisine, the "Ganatsval" tavern played a great role in spreading Georgian cuisine in Yerevan. The tavern dominates the ancient Tiflis atmosphere, popular music with Armenian and Georgian folk instruments. Due to the warm and hospitable staff and delicious dishes, the "Ganecival" is an indispensable voyage for Caucasian cuisine lovers in Yerevan. It operates 24 hours a day and has 5 branches.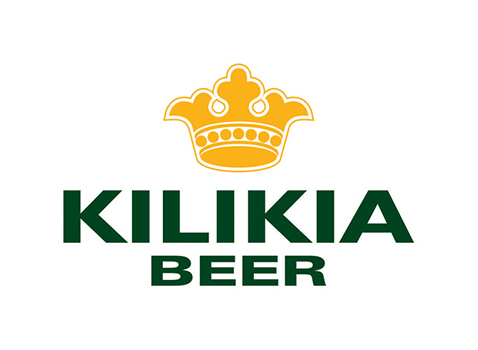 "Cilicia" brand is one of the most demanded products produced by Yerevan Brewery. "Cilicia" beer, which is produced by modern technology, high quality raw materials and preserved centuries-old traditions of Armenian beer, has repeatedly confirmed its high order in a number of international competitions, gaining 30 gold, 3 silver, 2 bronze medals and 3 ''Grand Prix'' prizes: 2012 year. "Cilicia" beer was received the winner of the "Best brand of the year" at the Hamazkayin awards.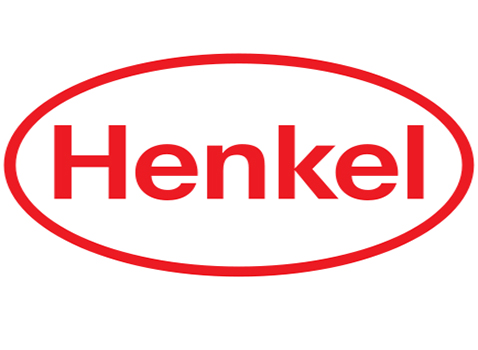 ''Henkel'' is the official representative of the company in Armenia, which was founded in 2011 and is engaged in the import and sale of building materials. ''Henkel'' specializes in cladding, fasade, flooring, waterproofing, painting, foam, sealant, adhesives, auxiliary materials and many other services.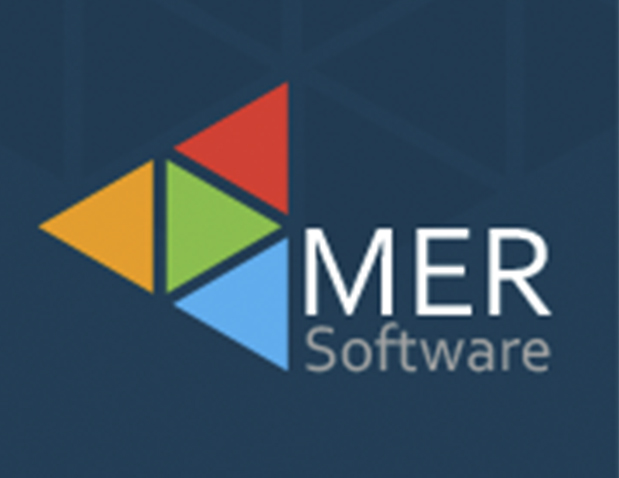 "Our Soft" LLC was founded in 2008 in Armenia. As a result of successful years of operation, it has taken its place in local and overseas markets as an automated business management or software company. Тhe main goal of "Our Soft" is to provide customers with quality software for business management, automation and more intricate, timely and simplified business processes, detailed customer requirements, business processes prior to software development, cost savings through software, increase customer revenue.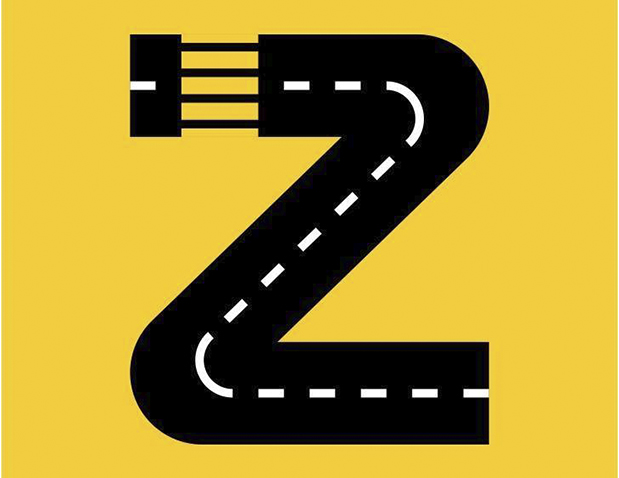 "Citizen" is the largest children's entertainment center in Armenia, which opened in 2017 for children aged 4-14. "Citizen" is a small model of the real city, with its infrastructure, laws and institutions. It includes a children's colorful environment, with more than 60 professions, interactive games and interesting entertainment. In "Citizen" children decide on what kind of institution to go, what their profession, how to earn or spend money. "Citizen" is a safe learning and play environment where the children get new knowledge, experience, bright impressions and the opportunity to be independent.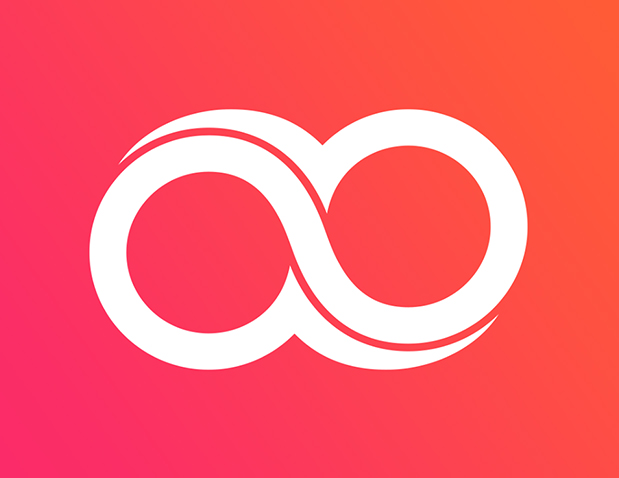 "Joomag" is a publishing company, that has been established in Armenia in 2013. The company was opened in 2009 in the United States, its head office is located in San Jose, and has achieved great success in a short time. "Joomag" provides comprehensive solutions for online publishing, distribution, monitoring and sales. It is a free service for creating digital interactive content (digital magazines, photo albums, catalogs and e-books).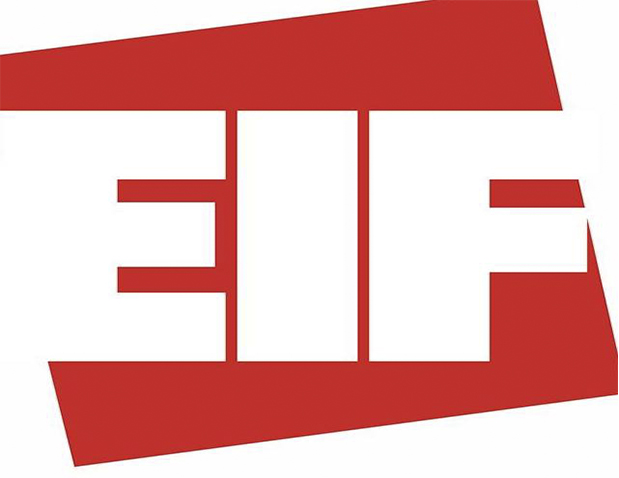 ''Enterprise Incubator'' foundation is one of the largest technology business incubators and consulting companies operating in Yerevan. The organization was founded in 2002. Within the framework of the World Bank's ''Enterprise Incubator'' project and supports the growth of information and telecommunication technologies in Armenia, creating a favorable environment for innovation development, technology advancement and company expansion.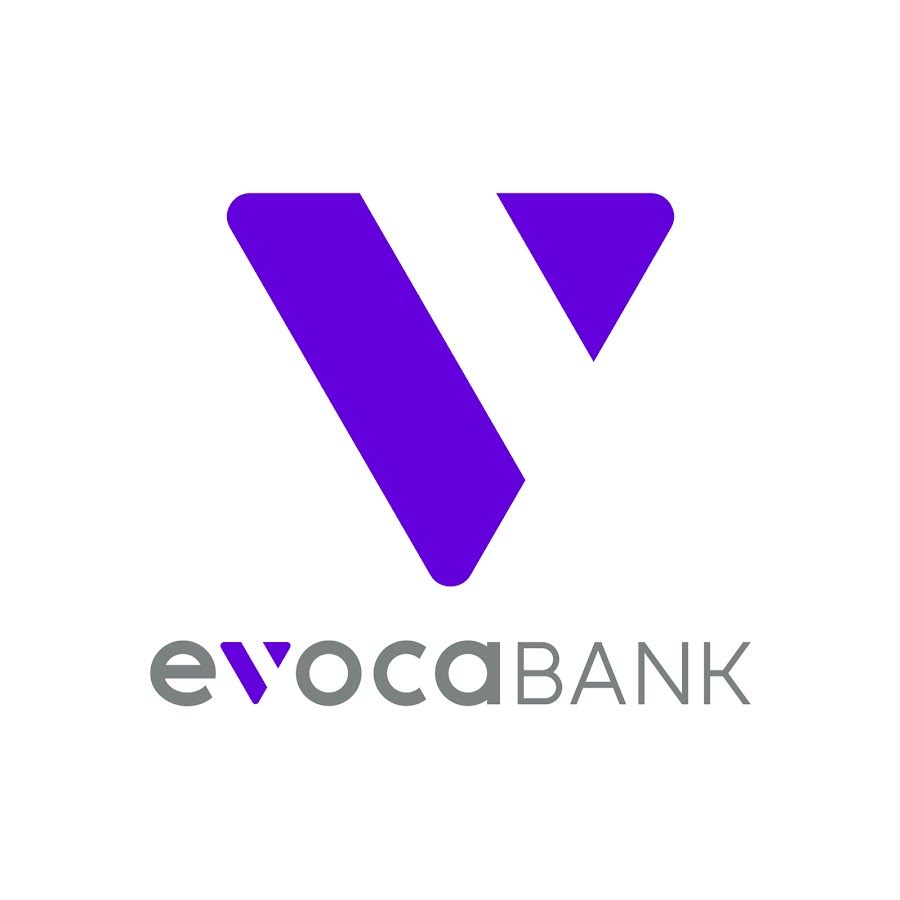 "Evocabank" CJSC was renamed in 2017. It is a fast, simple, and innovative service provider in Armenia, which is distinguished by the active use of the latest information technologies. The vision of "Evocabank" is to become the most innovative and advanced banking service in Armenia, with all of its services being available without visiting a bank. The Bank is the only one in Armenia, which has launched its new ''EvocaTouch'' mobile app.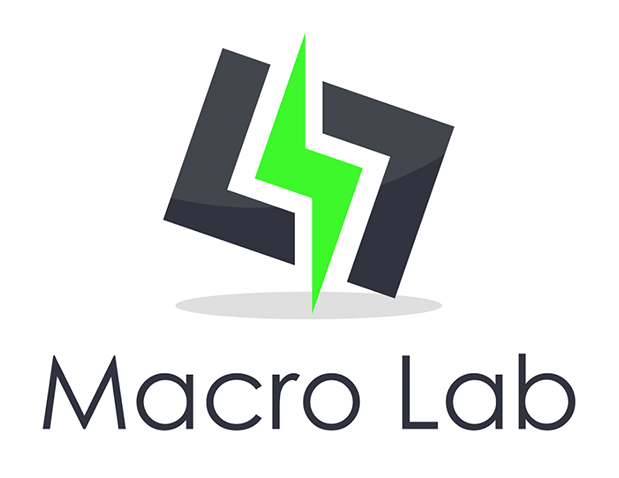 "Macro Lab" software company is specialized in the design of automation software solutions. It creates business (and not only) process automation products, carries out consultations and services. Products are created on ''Office-Macros'', ''Google Sheets'', ''Web'' and other platforms.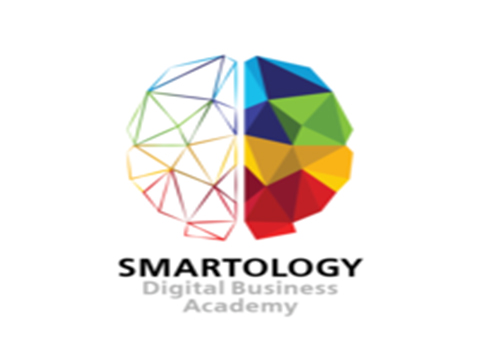 The ''Digital Diet Marketing Academia'' company organizes digital marketing training for beginners and already established professionals. The main goal of the company is to inform the latest marketing trends, to introduce interesting and useful tools, as well as to present successful campaigns of other companies in the digital world.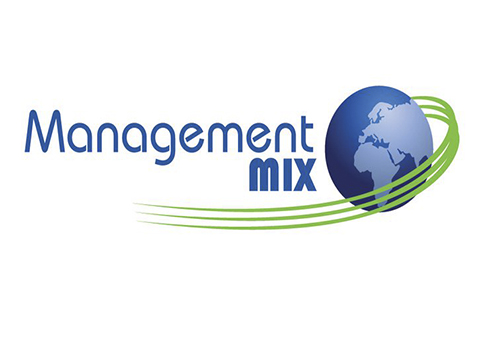 "Management Mix" consulting and training company carries out training courses. "Management Mix" supports companies in developing their corporate strategy, effectively implementing and improving them, as well as marketing and sales management, customer service, IT infrastructure and resource management. He is a leading provider of management, development and investment solutions in Europe, the Middle East, Gulf countries, the Eurasian Union and Africa occupy a leading position in the world market.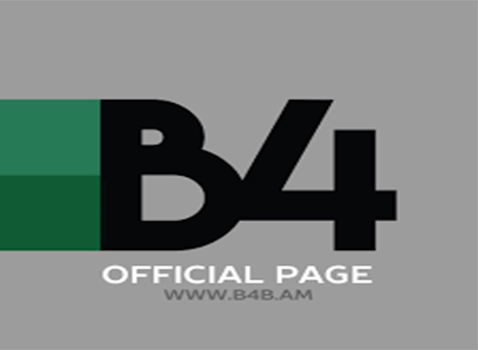 The ''Business for Business'' analytical platform was created in March 2015 by ''Armbusiness'' LLC. It provides accurate and complete information for both business people and analysts, economists, students, or just about anyone interested in economic activity.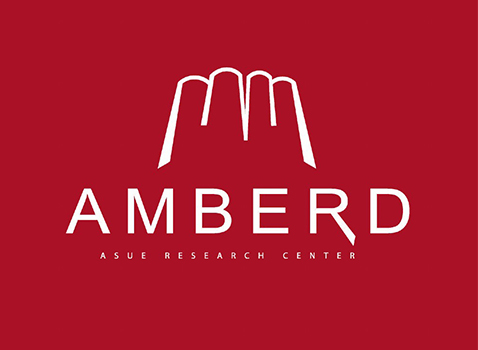 ASUE "Amberd" research center was established in 2013. It is one of the leading think tanks in Armenia that conducts research, analysis and development related to various fields of public policy and economy. Amberd's mission is to develop innovative ideas, research, analyze, implement educational programs, develop policy recommendations for state and private sector beneficiaries, and legislature, executive authorities, academia, business sector and society in the context of modern multi-level challenges, to contribute to the solution of the problems facing the Armenian society and state through the communication role natural development.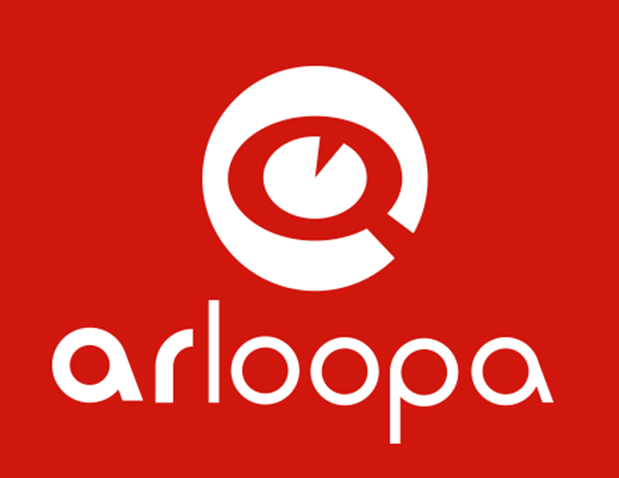 "ARLOOPA " company is engaged in the implementation of "Completed reality" and "Virtual reality" technologies and applications. The company provides the following services: creating real-world apps and games, creating virtual reality apps and games, creating 2D and 3D content.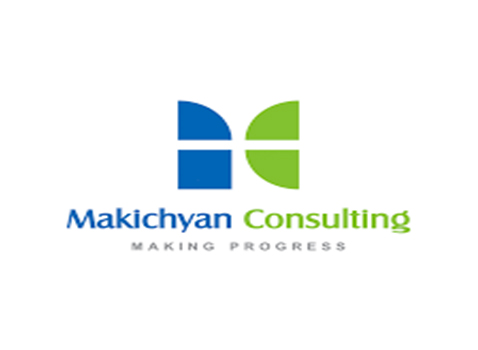 "Makichian Consulting" business process automation center was established in 2014 in Armenia. It is specialized in the introduction, maintenance and training of business automation systems. The organization has more than 350 customers from the territory of the Republic of Armenia and abroad, particularly from Great Britain, USA, Russia, Iran and so on. The organization staff is staffed with specialists with more than 7 years of experience in this field.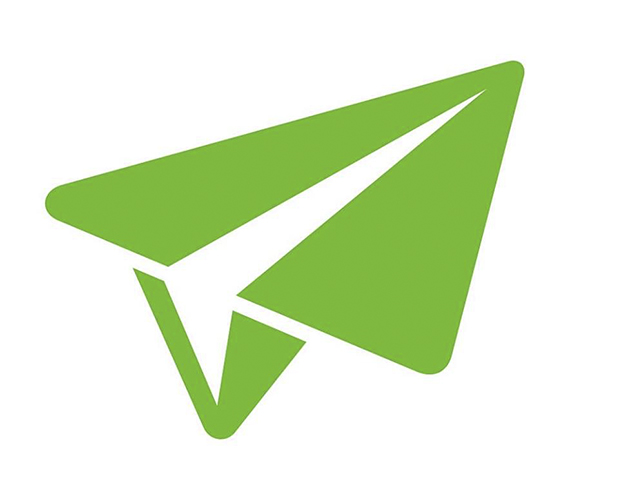 "Online Express" (Onex) company was established in Armenia in 2015. It is a fast shipping company in Armenia and vice versa. By registering online, customers have the opportunity to get free personalized addresses for shopping online from the US, Russia, UK, China, and Dubai. The purchases will reach Yerevan during the 4-8 working day.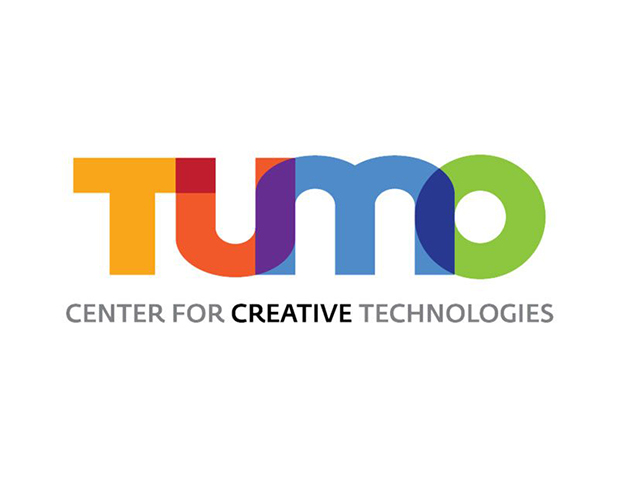 The ''Tumo'' creative technologies education center was opened in Yerevan in 2011. It is a unique educational center for all children aged 12-18 who are of great interest to art and information technologies. The goal of Tumo is to give Armenian children the best opportunities for active and exciting learning, which contributes to their creative self-development and manifestation. Currently, there are 4 Tumo centers in Yerevan, Dilijan, Gyumri and Stepanakert.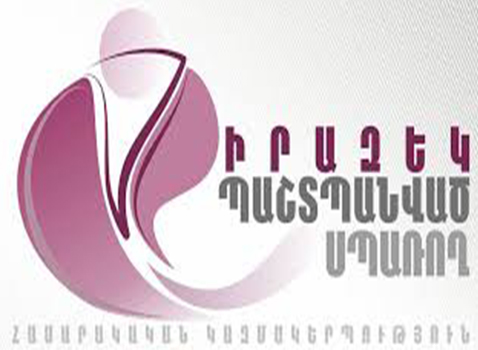 The "Informed and protected Consumer" NGO was established in Armenia in 2013. the main components of which are: public awareness on consumer rights, protection of rights, preparation, publication and dissemination of relevant materials, monitoring of the relevant legislative framework, making recommendations, consulting and market research.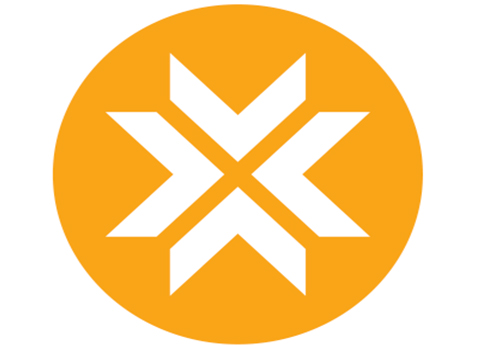 The "Crowdfunding formula" is an international concept, which operates in Armenia since 2017. It operates worldwide through the Internet platform. The "Crowdfunding formula" is a tool to finance a large number of people, projects, companies, or businesses, usually through the use of web resources, a variety of alternative funding. The Crowdfunding formula" is aimed at supporting the financing of successful companies and individuals from around 50 countries around the world.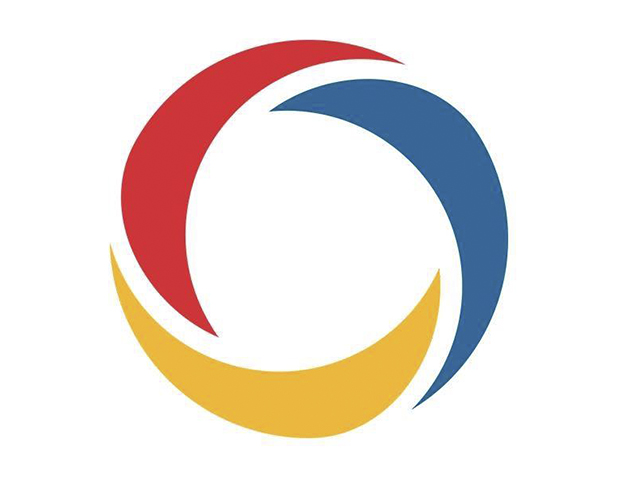 "Global" public intermediary for beginners and global innovators. It provides support to startups through a network of business angels in Armenia that have less investment in the embryo. Businessmen who have succeeded in various fields provide their experience, knowledge, network, and invest in new initiatives.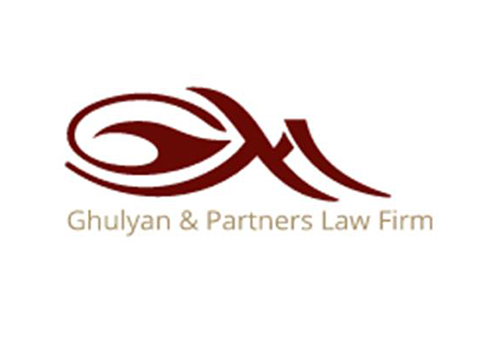 "Ghulyan and Partners" is a legal company operating in Armenia offering a wide range of legal services ranging from legal advice to representing client interests in government and court. The office was set up in 2012 and has managed to shape the reputation of the successful and well-organized organization. The Office of lawyers is composed of young, purposeful and professional lawyers, with considerable professional training and rich experience.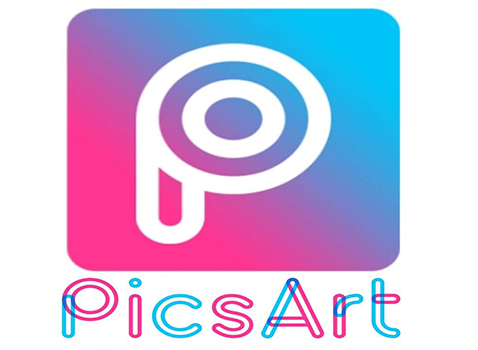 "PicsArt" photo studio telephone application was created in 2010 in Armenia. At present, the app uses 265 million people from different countries, which is perhaps one of the most popular products in our country. Through the "PicsArt" application, users can edit, upload, and distribute the photo on the social network. In the extensive range of photo-editing applications, the Armenian company successfully compete with the world's largest social networks.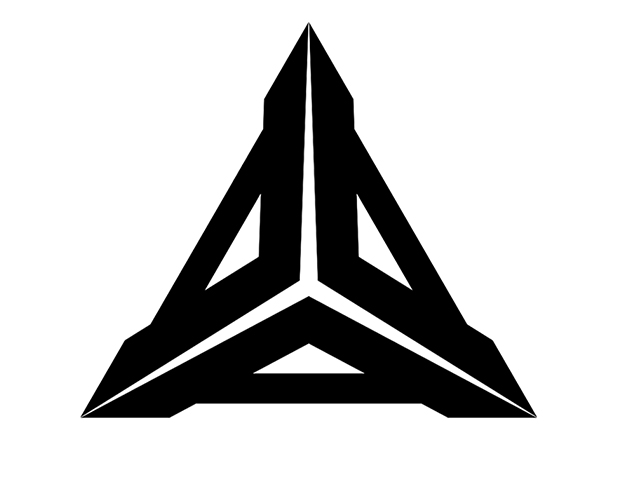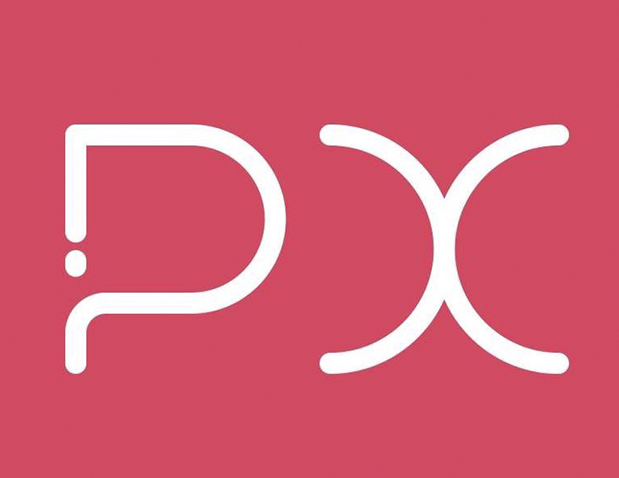 «Priotix» is an experienced software and IT consulting firm in over 10 different countries.«Priotix» is a full-fledged software partner that can provide corporate software solutions, web and mobile applications, and develop marketing. «Priotix's» global customer base includes emerging startups and affiliates.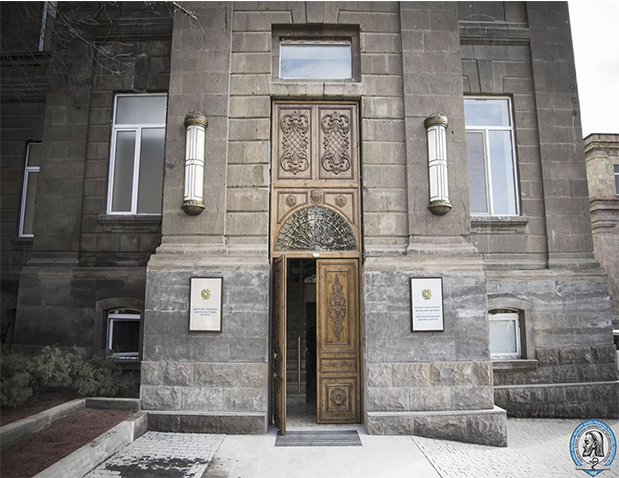 The "Fatherland defender rehabilitation center" was established in 2018 and operates on a benevolent basis, absolutely free of charge for the citizens of Armenia who suffered health problems due to wounded soldiers, war veterans and military service. Paid services are provided for civilians. All revenues generated during their treatment are directed to the health, social or educational programs of the disadvantaged. The center provides not only inpatient and ambulatory, but also outgoing service.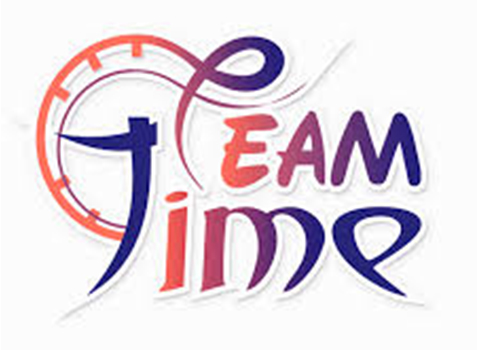 ''Team Time'' is an anticafe that is a warm and unique place for intellectual entertainment and meetings, which also implements educational and training programs aimed at youth development and literacy. It operates since 2016 and is located at 10 Zakyan street.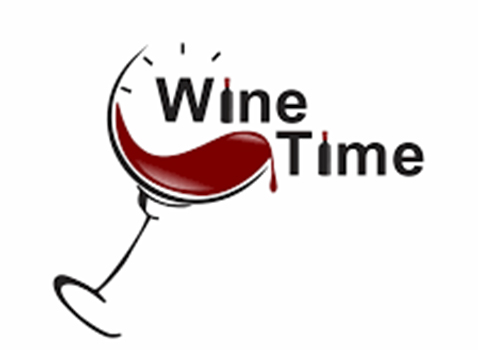 ''WINE TIME'' is a wine-bar and winery shop. It operates since 2018 and is on the street Zakyan 8 .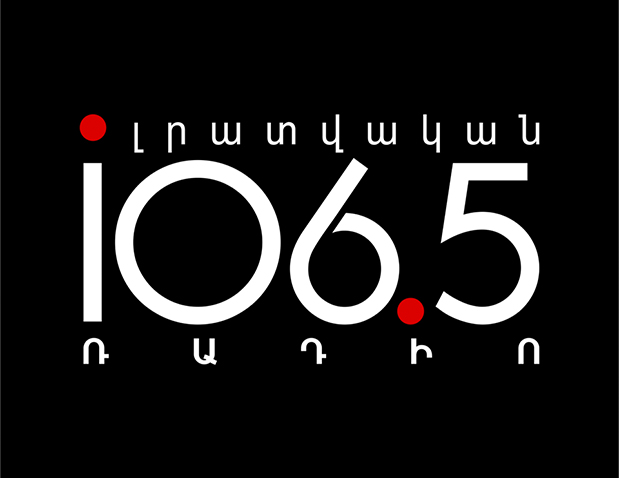 "Radio Impuls FM-106.5" is the first and only private public-political radio station in Armenia.